Clara Waidley is a singer-songwriter living in Savannah, Georgia, but her music spans coast to coast; the young surfer frequently travels, taking her guitar with her to perform on the road. Her music was born in her childhood bedroom, but after busking on road trips and gathering a following of 110.5k on TikTok, Clara's sun-soaked music has found a global audience. 
Her forthcoming album "summer forever" will be released in 2023 by E. Broad Records. Fans of Mazzy Star, Phoebe Bridgers, and Japanese Breakfast will be drawn to the dreamy sound tinged with grunge, as well as the storytelling. "I like making up stories. I'm someone who loves feeling like I'm in the song, and I feel like people can live through these stories," says Clara. 
Connect with Clara Waidley on her TikTok channel @barefootgurlz and on Instagram @clarawaidley. Albums, merch, and tour information can be found at clarawaidley.com.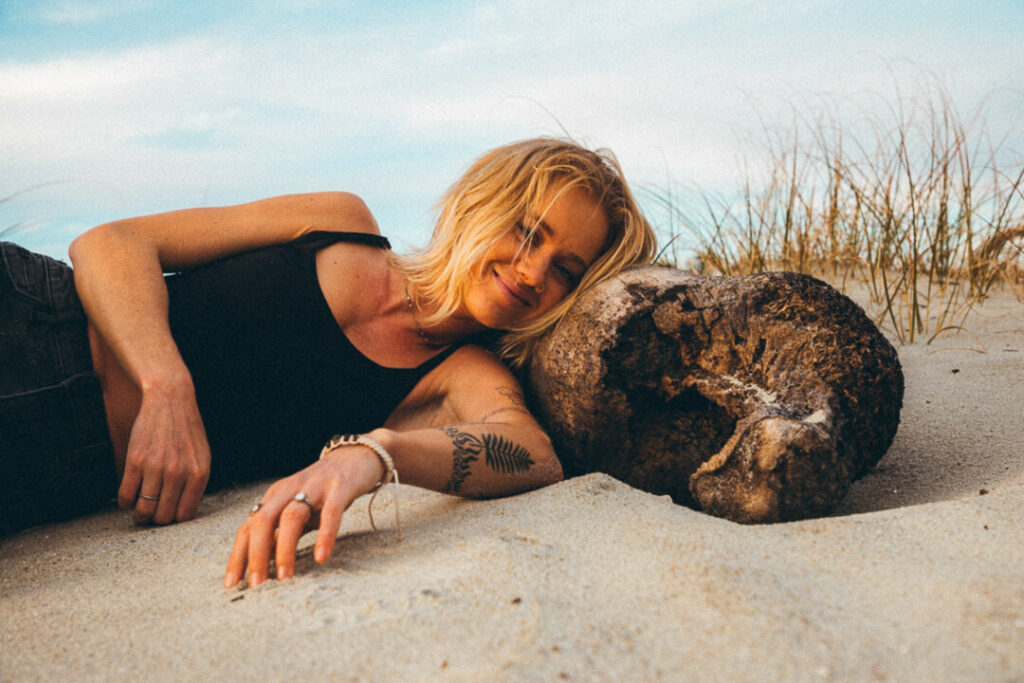 Clara's Latest Video for the single "25"